Use the good CMMS data now and receive automated recommendation to improve overtime
If your enterprise has problems with data quality, you're in good company. There's no such thing as perfect data. While perfection may not be possible, improvement certainly is – and it can pay big dividends. How can you achieve better results using your maintenance data? Put your good data to work now to see business results today, as you continually improve your bad data over time.
Identify key data metrics that drive true results
The details are key. Setting business goals is vital and so is connecting those goals to the right data. One common mistake is relying on too many metrics – the adage of quality over quantity applies here. Assess how a measurement tracks to your key business goals. Then, just as important is connecting the data collectors with the data analysts to make sure they speak the same language. If employees can't understand what the data is telling them and know what action to take quickly, serious errors could occur.
Quantify your results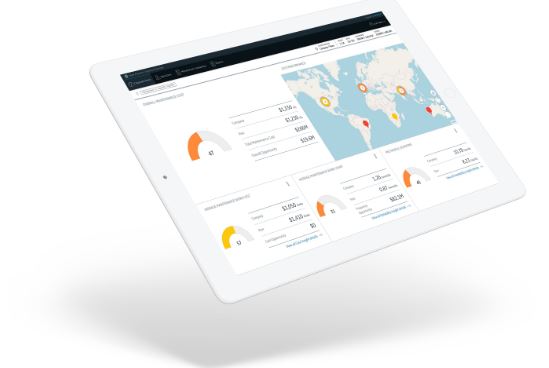 Once you've set your goals and made sure the right connections are being made, it's time to get even more concentrated. Rather than focusing on high-level metrics, drill down to an asset and process level. The goal is proactive decisions, not reactive corrections. For example, monitoring changes in a critical asset's performance can let you know when it can be pushed or when it's overstressed.
When you work on the metrics that give you decision-making power over how and when to run a maintenance process, you move from meantime between failures to mean-time between repairs. This shift saves costs, allows processes to run more efficiently, reduces downtime, and empowers your people to make a difference before an issue crops up.
Automatically find the inconsistencies and gaps in CMMS data
Measuring improvement isn't just about you – it's about benchmarking across your organization and with peers. Good data allows you to make good decisions and show the impact of those decisions against your key performance indicators. That's what allows you to build the case for proactive actions that prevent failures before they happen, address chronic issues, and save more money holistically.
Elevate proactive maintenance effectiveness
Doing all these things can be a challenge, especially when you must balance multiple CMMS (computerized maintenance management systems) instances, constrained resources, staffing changes, or other challenges. It's essential to demonstrate the ROI of data-driven decision-making at the asset and process level to gain the confidence to make further investments.
Using GE Digital's powerful Industrial Data Diagnostics software takes the guess work and manual process out of the equation. Identify errors, inconsistencies, and gaps in your work history data without performing tedious and complex manual data queries, allowing your teams to focus on high-value business drivers. Actionable and reliable data provides instant visibility into your maintenance reliability program's performance so you can make profitable decisions now and longer term.
Learn from comparison
Intuitive benchmarking not only sharpens your focus on cost improvement opportunities, but it also provides insights into performance metrics across assets and processes. Comparing performance and progress across internal fleet as well as industry peers quantifies savings opportunities to justify improvement efforts. You now know which equipment is causing the most unplanned downtime comparatively and can show the impact of fixing it.
The solution uses proactive maintenance (PM) diagnostics to evaluate the effectiveness of preventative, predictive, and condition-based maintenance activities. This helps you reduce unnecessary spend by exposing ineffective maintenance tasks and eliminating the bad actors that absorb your maintenance costs with recurring failures.
Conclusion: Accurate CMMS data = optimized assets and processes
Improved data leads to improved outcomes. Better insights enable you to standardize maintenance and reliability metrics for continuous improvement across the enterprise, by plant and by asset.
GE Digital can be the partner to help you, with better data diagnostics integrated into your APM solution. An advanced APM can optimize your processes, prevent costly failures, enable change management, increase efficiency and reduce costs across your enterprise.
We can help solve your data quality challenges without abandoning your APM journey. Industry Data Diagnostics is built on the same platform for easy integration, navigation, and faster time to value. Learn more about Industrial Data Diagnostics.
Do you want to get a free data assessment? Sign up here to see if you qualify.